The Evanston Chess Club and the Illinois Chess Coaches Association (ICCA) are very pleased to announce the Isaac Braswell Memorial Prize. This new prize will recognize achievement in IHSA (Illinois) high school chess competition by an African American high school senior, and will be awarded in 2013.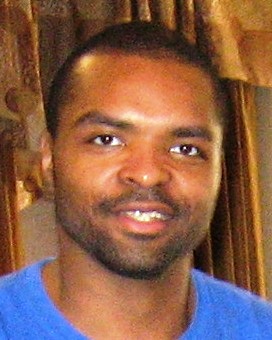 Evanston Chess Club will hold a USCF-rated blitz tournament on Saturday, June 9, 2012, to raise funds for the Braswell Memorial Prize. All entry fees ($5 at the door) and free-will donations beyond the entry fee will go to the prize fund. Registration for the tournament is from 9:00-9:30 a.m. and it will be held at the Levy Activity Center, 300 Dodge Ave., Evanston. For more information, click here. Those who cannot attend the tournament but would like to make a donation should contact This email address is being protected from spambots. You need JavaScript enabled to view it..
The Braswell prize will be awarded to the African American high school senior with the highest IHSA chess rating following the IHSA State Chess Team Championship in February 2013. The winner will receive a cash prize, a plaque and recognition on the ICCA and Evanston Chess Club web sites.
Evanston Chess hopes to hold the tournament annually and continue funding the prize.
Isaac M. Braswell (1979-2012) was one of the strongest active African American chess players in the Chicago area. He reached a peak USCF rating of 2104 (expert level), in spite of poverty, disability and health challenges. Everyone who knew Isaac remembers what a friendly, funny, enthusiastic and kind person he was, even as he was a fierce competitor over-the-board. Isaac's friendships crossed all lines of race, age, class and profession, and chess was one of many ways he connected with others. Isaac probably played chess everywhere in Chicago; he was a regular at Evanston Chess Club, and in February 2012 played for an Evanston Chess Team at the US Amateur Team-North championships. He also played in the Chicago Industrial Chess League.